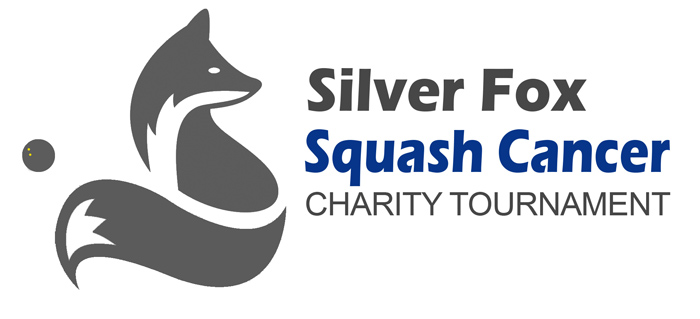 The Canada Games Complex is hosting the 25th Annual Silver Fox Squash Cancer Charity Tournament March 22-24, 2019! This year we are excited to announce that the Silver Fox and Squash Cancer tournaments have been combined into one tournament! We will be raising funds for both the Northern Ontario Cancer Fund as well as the Underground Gym. Last year with the generous help of our corporate sponsors, as separate tournaments, we were able to donate a combined $7,150 to the Underground Gym and the Northern Cancer Fund and this year we hope to beat that!
Donate Online
Donations to tournament costs, the Underground Gym and/or the Northern Cancer Fund can be made conveniently by clicking below:
Cost
$50 for Adults/Seniors and $35 for Juniors (payable before play)
Social
This year we will have TWO socials! The first will be on Friday the 22nd at the Sleeping Giant Brewery ($5 for participants, $10 for guests) and then the main social will at Tony Roma's on Saturday the 23rd (Participants included. Guests $20). The socials are always an important part of the tourney so we encourage everyone to make an extra effort to come out, have a brew and talk some squash!
Draw
Registration
To register, fill out the form below or email Rick Gauthier at rgauthier22@hotmail.com or call his cell (807) 624-8920. Deadline for registration is March 19th! Register before March 16th for an early bird draw!
Or :