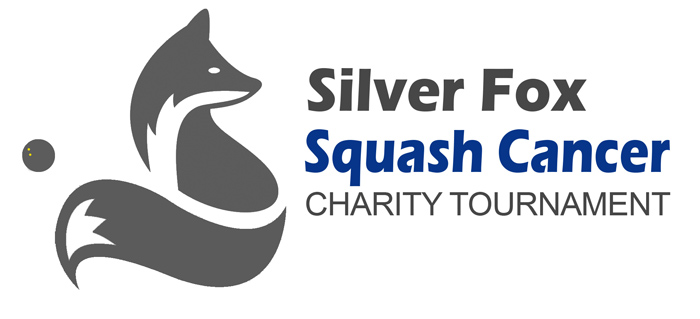 This year's Silver Fox Squash Cancer Charity Tournament is taking place April 21-23, 2023. Once again, we are looking forward to great competition, amazing food, socials and fundraising for two important causes in our community: The Northern Cancer Fund and the development of squash programming in Thunder Bay! We hope you'll join us! Below are all the details…
Cost
$70 for Adults/Seniors and $50 for Juniors (payable before play) (multiple juniors from same family will be $45)
Donations and Registration Payment
Any donations that would like to be made to the Silver Fox Squash Cancer tournament can be sent through e-transfer to silverfoxsquashcancer@gmail.com. For your convenience, we will also accept payment for registration via e-transfer and will be sure to indicate it on our registration form.
Early Bird Draw
We will have an Early Bird Draw for those players keen on registering early! Register by April 1, 2023 for your chance to win a brand new Xamsa squash racquet!
Accommodations
We have secured the Days Inn @ 645 Sibley Drive, 1-807-622-3297 as our hotel for the tournament. Rates are $189+ tax for 2 Queen beds and $219 + tax for family suite. Players need to call to reserve this rate and quote "Squash Cancer" as the group name.
Additionally, if other accommodations are required and you don't mind sleeping on the floor to save some money, contact Steven Bill and we'll see if we can "accommodate" you!
Social
As is tradition, we will be hosting two socials this year! Full details will be provided as information gets nailed down in the planning but expect them to be AWESOME as always!
Divisions
A
B
C
D/Beginners
Women's Division
Jr A
Jr B
New for 2023 – BEGINNERS DIVISION! (For those who have played barely ANY squash but would still love to be a part of the squash tourney weekend – this is for YOU! Adjusted rules include: Games are best of 3; Blue dot ball used (bouncier!); two tries to serve; annnnnnnnnd a lot more ref leniency 😉. The goal is to have fun and grow to love squash while supporting a great cause!
Toonie Tourney
Back by popular demand will be the Saturday afternoon toonie tourney! Bring your spare change for your chance to battle it out on the squash court to win half the pot! Timing will depend on the draw but we hope to have it sometime on Saturday during the day. Be sure to come out to this super fun event!
Registration
Registration is closed.