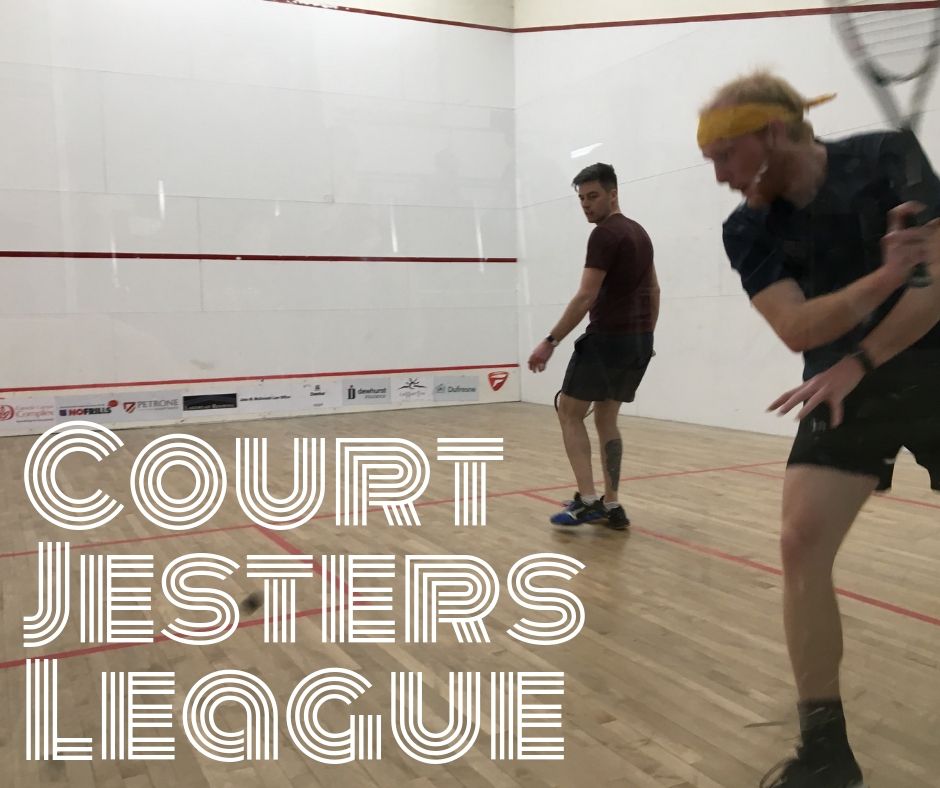 This league is hosted by the Canada Games Complex. It is a flexible league but it is up to the players to schedule their match times. It's a great league for players of all skill levels and works well for shift workers and those with busy schedules. Court Jesters runs from October till March. Contact for this league is Alexa Fares, afares@thunderbay.ca or 684-3351
The 2020-2021 squash season will be unique in that it will adhere to strict COVID-19 guidelines as set out by both the Canada Games Complex and Squash Ontario. Please ensure you practice these guidelines for the safety of both yourself and those around you.
Details
"Ladder box" style play (6 players to a box. At end of each month, top two players move up a box; bottom two move down; and neutral stay in the box)
~4 games are played a month
Players schedule their own matches and record matches outside of Court 1
Wrap-up social event held in March (TBD depending on COVID-19 situation provincially)
League shirt provided with registration fee
Must be over 16 to play
Cost
League fees are $70 (includes prizes and social)
Court fees are $50 (includes 20 passes)
Registration
Download Registration Form for Court Jesters Squash League (Can be dropped off at front desk of Canada Games Complex) or by touching base with Alexa at alexa.fares@thunderbay.ca or calling 625-8463!