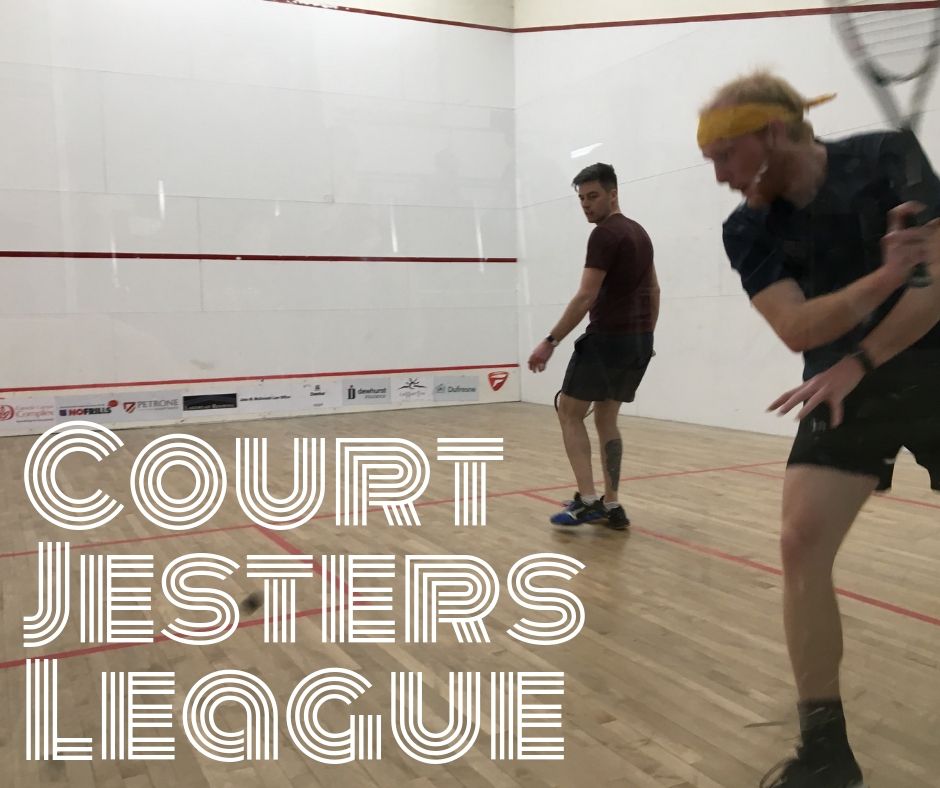 This league is hosted by the Canada Games Complex. It is a flexible league but it is up to the players to schedule their match times. It's a great league for players of all skill levels and works well for shift workers and those with busy schedules. Court Jesters runs from October till March. Contact for this league is Alexa Fares, alexa.afares@thunderbay.ca or 620-1058.
Court Jesters is back! Action starts October 1 and runs to March 31, 2023. The cost is $76.23 for members and $126.32 for non-members (includes punch cards to get in).
Details
"Ladder box" style play (6 players to a box. At end of each month, top two players move up a box; bottom two move down; and neutral stay in the box)
~4 games are played a month
Players schedule their own matches and record matches outside of Court 1
Wrap-up social event held in March (TBD depending on COVID-19 situation provincially)
League shirt provided with registration fee
Must be over 16 to play
Registration
Register by calling the Complex 625-3403 or by following these steps online:
Click Program Registration at top
Scroll down and click Squash under Canada Games Complex
Click Court Jesters Squash League – "Show Courses"
Click "Book Now" and follow prompts and registration process
Questions? Contact Alexa.